Mark Paton – Dudley 81
Before mark started the Returneeship he was seeking employment. His work coach from Stourbridge job centre recommended he should attend the course, after speaking to a Release Potential staff member that afternoon, Mark signed up.
I thought the training was different to anything that I have done before.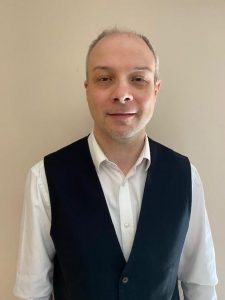 "Everyone was so supportive and it certainly boosted my confidence." It felt very daunting and I did not know what to expect when walking into the course, I didn't really know how to feel.
The Returneeship has had "a massive impact", it has helped me to bring everything together after spending four years as a carer. After the course ended, I was asked to complete a work placement with Release Potential and I am now working there as a Tutor Support. I am hoping to continue to help and support people during my new career.
For anyone who is thinking about joining a Returneeship I would say "do it, it has changed my life by making me realise what I can do."