Startships are for any eligible young person wanting to maximise their chances of being accepted onto a Kickstart Job Placement. In partnership with Jobcentres throughout England and the Kickstart Team, as well as approved Kickstart Employers. Kickstart your career!

The results of the partnership between Jobcentre Plus and Release Potential made that our customers who have been successfully employed as an apprentice are no longer claiming benefits. Instead they are receiving training whilst in employment that will hopefully launch the start of a longer lasting and rewarding career

Being able to develop my skills, learn new things and have ongoing support from tutors that have been really supportive throughout the duration of the course. Since being out of work for over 12 months due to the pandemic I feel like this course has helped pick me back up again and feel more confident.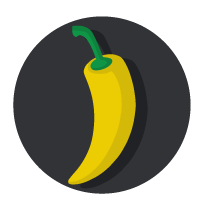 Wolverhampton Startship Phase 4
Startships come in 5 main parts
Our friendly team work with Job Centre's to ensure you are course ready. Prior to the course start, we offer IAG to understand any needs you may have. This allows us to tailor our approach to each learner.
The first two days of our course the learners take part in a secret project which is designed to break barriers and push people out their comfort zone.
Throughout the course, there are various group work tasks that have been designed to engage and challenge the group during the programme. This encourages decision making and teamwork, which are valuable skills to an employer.
Completion of the Qualifications
IT Skills, Customer Service and Marketing are qualifications that will be achieved on the Startship programme. The plan has been created so that these qualifications run together throughout the course, making no two days the same!
Support with your chosen Progression Route
Finally, once the course is finished we are not done yet. We hold regular Market Place events for local employers to engage with our learners. Also, we offer over the phone support.