Andrew I – Hexham
Andrew was unemployed for roughly 3 years. During this time, he looked after his kids and a family member. Prior to becoming unemployed, he had many roles working in the catering industry. Since becoming unemployed his confidence had been knocked.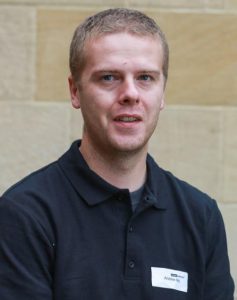 I heard about the course via my work coach and put myself forward. I was initially nervous however when arriving and seeing all the equipment being brought in… I was just thinking what on earth is going on… So, it became exciting. I took part in the photography which I really enjoyed as I have never done anything like that before. One of the pictures I took was put on a canvas and given to Hexham job centre which was cool.
The course has helped me gain back my confidence and learn interview skills which has helped me to gain employment. I enjoy my job and have progressed within the first 7 months I have worked here. The staff and everyone on the course were great, we all supported each other. In summing up the course, Andrew said "The course was really good!" – Fantastic news on Andrew gaining employment.