James was part of our September cohort in Walsall, having gained a Kickstart role following the course he is now half way through his 6 month placement. He credits the course for getting him into work and is looking forward to the future. Read James' full story below!
What were you doing before you started the programme?
James had been unemployed for about two years since leaving college. He spent a lot of time applying for jobs sourced on Indeed and those recommended to him by his Work Coach at Bridle Court Job Centre. James said, "It was a frustrating time as I didn't really get anywhere with interviews and responses before joining the Startship."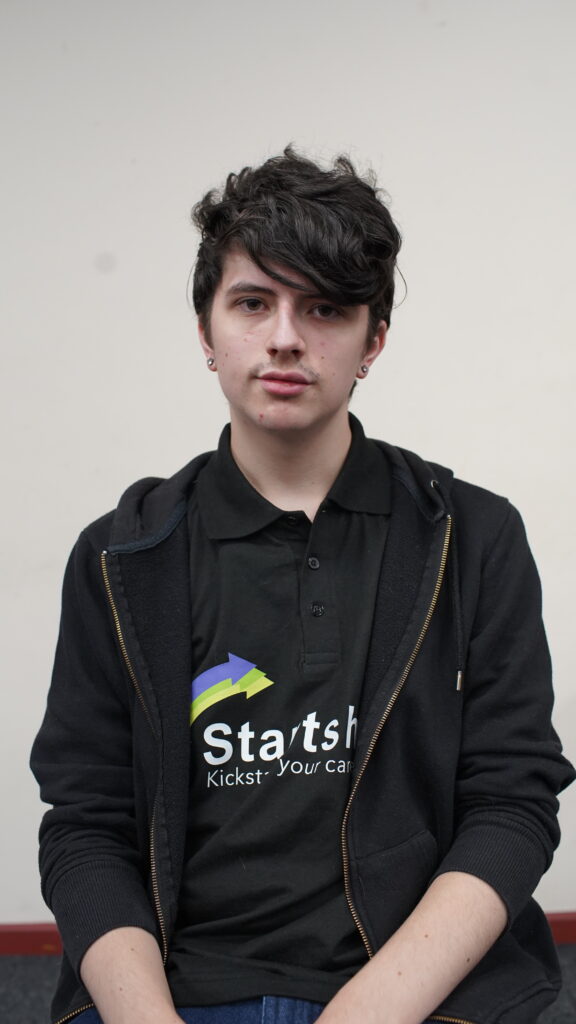 How did you find out about the training?
His Work Coach told him about the Startship explaining to him she thought it would help to develop his job finding skills and put him forward for it. James said he was interested in what the course had to offer after talking to a member of Release Potential staff and enrolled on the course.
Why did you decide to join?
James thought it would help him develop his customer service skills and allow him the opportunity to improve his job search skills, make his CV more robust and strengthen his job application and interview skills.
What did you think of the training? How did it help you?
"I really enjoyed the first two days which helped to break the ice with everyone on the course and make the group feel more comfortable in each other's company. The staff were really supportive and helped me as much as they could, they made sure I understood what I needed to do."
James feels the Startship helped him to understand what it means to provide good Customer Service, "there is more to it than you think!" It also helped him to build his confidence again after college.
Were there any barriers or obstacles you had to overcome?
James states his confidence had taken a knock after job searching for two years since leaving college, and the course helped him to build it up again.
What are you doing now?
James is currently employed in Kickstart role at Boundary Mill as Trainee Sales Assistant. He is moving around the store trying out all of the different roles available and has so far worked on tills, in the coffee shop and on the shop floor helping customers. He has enjoyed working on tills the most where he feels comfortable handling payments, interacting with customers, dealing with returns of goods, packing and wrapping fragile objects, and double-checking cash payments with colleagues to make sure they are correct. "I'm enjoying being part of a supportive team."
What impact has the training had on your life?
"I'm not as anxious or nervous and feel more relaxed talking to customers."
James states that the course played a part in helping him to get the job, which he talked about during his Boundary Mill interview.
"I used the CV I compiled on the course as part of my application. This part of the course was particularly helpful."
What are your plans for the future?
James explains that the Till Manager has said she would love him to join the department if there is an opportunity at the end of the Kickstart role.
I know I have the experience behind me to work in a number of retail roles, and I have the confidence to take from my current role and use it to apply to other organisations for similar roles when I need to.
What would you say to someone who was thinking about doing the training but wasn't sure?
"Do it. You get a lot from it in a short time."